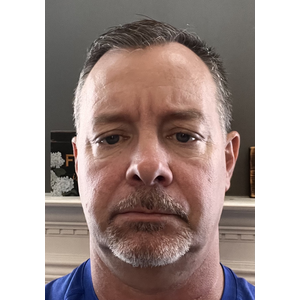 Owner/Founder Valente Investigations an NJ Certified DVOSB
Swedesboro, New Jersey, United States
I graduated from Pennsauken High School in 1985 and enlisted in the US Army that August. I attended Basic and Advanced Individual training at Ft. Benning, GA, graduated from Airborne School, then served in the 1st Ranger Battalion in Savannah, GA, for the next 30 months. I attained the rank of Sergeant before leaving and transferring to Special Operations Command at Fort Bragg, NC, for the next eight years, where I specialized in weapons and small unit leadership. I attended many courses and schools during this time, training in everything from freefall Operations to SERE level 1.
After twelve years, I decided to leave the Army and pursue a career in Law Enforcement. I settled in Willingboro Township in 1998 and was hired by the Willingboro Police shortly after that. I simultaneously continued my military career in the NJANG, serving in the Infantry. As a police officer, I served on patrol, street crimes, and the Crash unit. Additionally, I am a trained armorer, firearms instructor, Crash 1&2, VD, and Recon 1.
After September 11, 2001, I was deployed twice to Iraq, in 2004 and 2008, receiving three Bronze Star Medals, one with Valor, two Purple Hearts, and a Combat Action Badge. Additionally, I received a Combat Infantry Badge in 1989 during an operation in Central America.
In 2015 I retired from Willingboro as a senior patrol officer due to injuries sustained in combat with a total of 21 years in the pension system. I retired from the NJARNG as a Command Sergeants Major with 30 years of service. In 2016 I became a licensed Public Adjuster and have worked in that field since becoming a Private Detective in 2022.
I currently live in Swedesboro NJ, with my family, where I am also the paid girls' basketball coach at Kingsway Regional High School.
Company/Trade Name (as it appears on license)

Alma Enterprises, LLC

License Number

9839

Specialties (select all that apply)

Background Checks
Civil Investigations
Insurance Investigations
Fraud

New Jersey Counties where you primarily conduct business

Camden County
Gloucester County
| | |
| --- | --- |
| Phone: | 8569755275 |
| Email: | valente7775@gmail.com |
| Street Address: | 49 Messina Drive |
| Address 2: | |
| City: | Swedesboro |
| State/Province: | New Jersey |
| Country: | United States |
| Zip/Postal Code: | 08085 |