Welcome to the New Jersey Licensed Private Investigators Association
NJLPIA was established in 1955 to promote professionalism among our licensed investigator members. Since that time, NJLPIA, through its general membership and many volunteer board members, has worked hard to increase our ranks, establish an open dialogue with our licensing body - the New Jersey State Police, promote education and training for investigators and monitor and effect change in the NJ and Federal legislatures.
In addition, NJLPIA exists to help the general public learn more about our profession as well as to locate professional, qualified and licensed private investigators. We have members located from the southern tip of NJ to the northern most part of our state ready to help clients achieve their investigative goals.
To become a member of NJLPIA, please follow the "Join NJLPIA" link and begin taking advantage            of the many benefits membership offers. The return on your investment by joining NJLPIA                       will be significant, whether through increased business, valuable training programs or                   assistance received from fellow members through our listserv.
JOIN TODAY!
                                           NJLPIA NIGHT OF NETWORKING & TOP-GOLF!
                                                       Come "Swing into Spring" with us!
                                                                          104 Centerton Rd,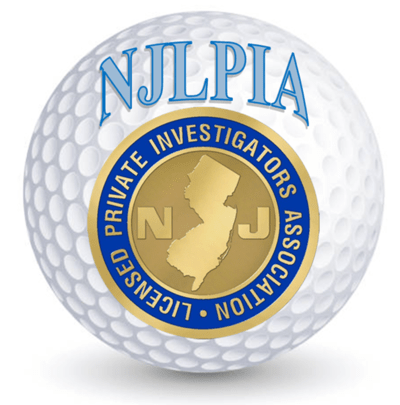 Mt Laurel Township, NJ 08054
Tuesday, April 11th, 2023
5:00 pm "tee time!"
This will be a night of networking opportunities to meet and
discuss business with members and guests!
Food, beverages & golfing included for the regular meeting fee with an available cash-bar. 
Cost per attendee is only $39.00!
        The association will be reserving              several open golf-bays  to give         everyone a chance to "hit some balls!"
There are limited number of advertising and "golf-bay sponsorships" opportunities still remaining. Contact the association for more information!
Non NJLPIA members who are private investigators, members of other associations or profession support businesses' are also invited.
Please contact the NJLPIA for additional information and RSVP @ admin@NJLPIA.com
Next Meeting:
       NJLPIA NIGHT          OF NETWORKING       & TOP-GOLF!
Tuesday, April 11th, 2023
5:00 pm 
104 Centerton Rd,
Mt Laurel Township, NJ 08054
Food, beverages & golf included with regular meeting fee!
MORE DETAILS TO BE ANNOUNCED
SAVE THE DATE NOW!